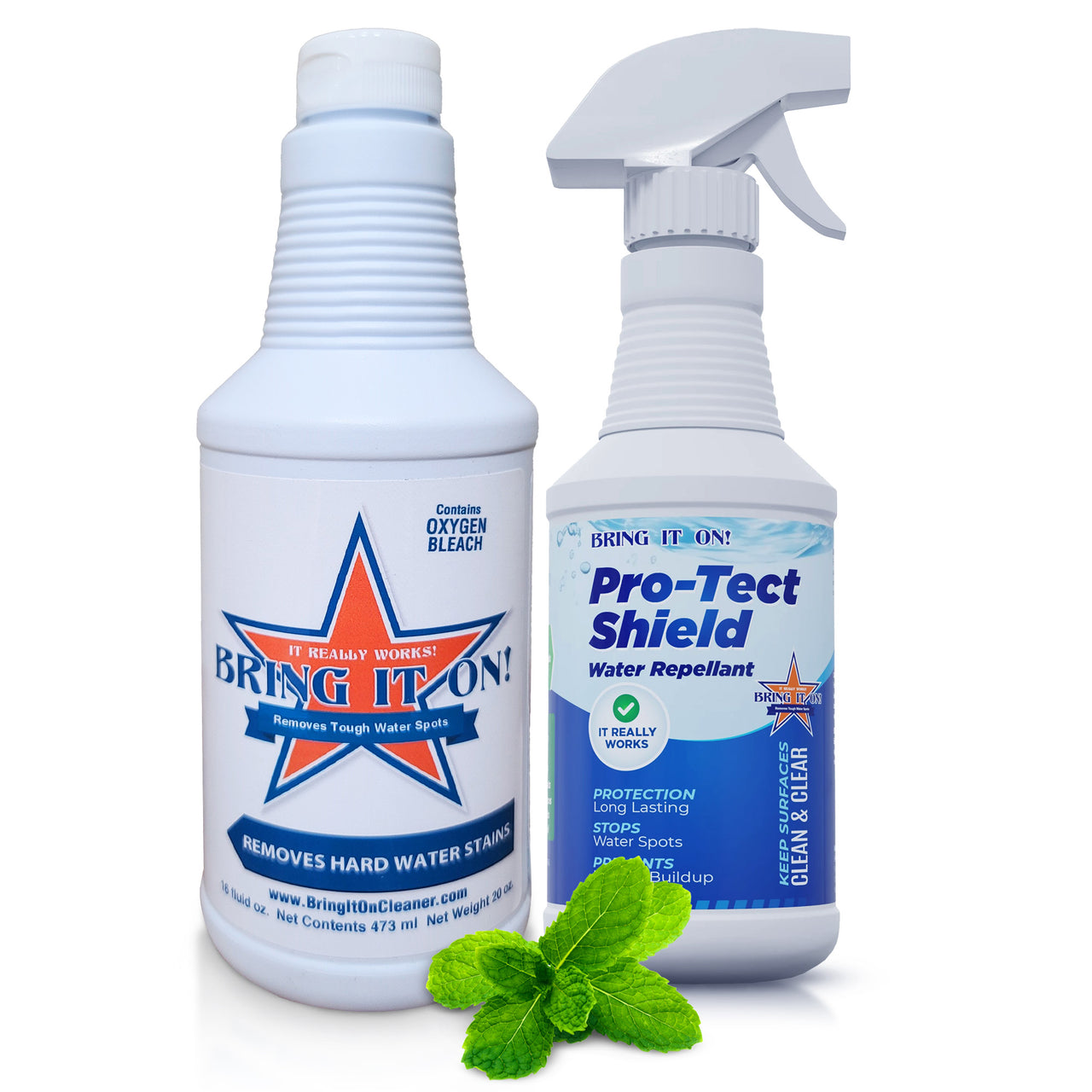 Bundle two products and save a money! This bundle combines one 16 oz bottle of Bring-It-On-Cleaner to remove hard water and mineral deposits from glass and tile, plus one 16 oz bottle of Pro-Tect Shield to prevent spots from coming back.
Guaranteed to quickly and easily remove hard water stains and mineral deposits, or get your money back! You can have beautiful glass and tile again in no time when you use Bring-It-On-Cleaner for your tough cleaning problems.
Your shower doors and windows are exposed to all the minerals present in our water. When the water dries up, those minerals stay on the glass and causes stains.
Clean with the Bring It On Cleaner to remove all the mineral buildup, then come back with the protect shield to leave a protective on the glass and shower door. This water repellent will allow the water to sheet off the glass for up to 2 months.