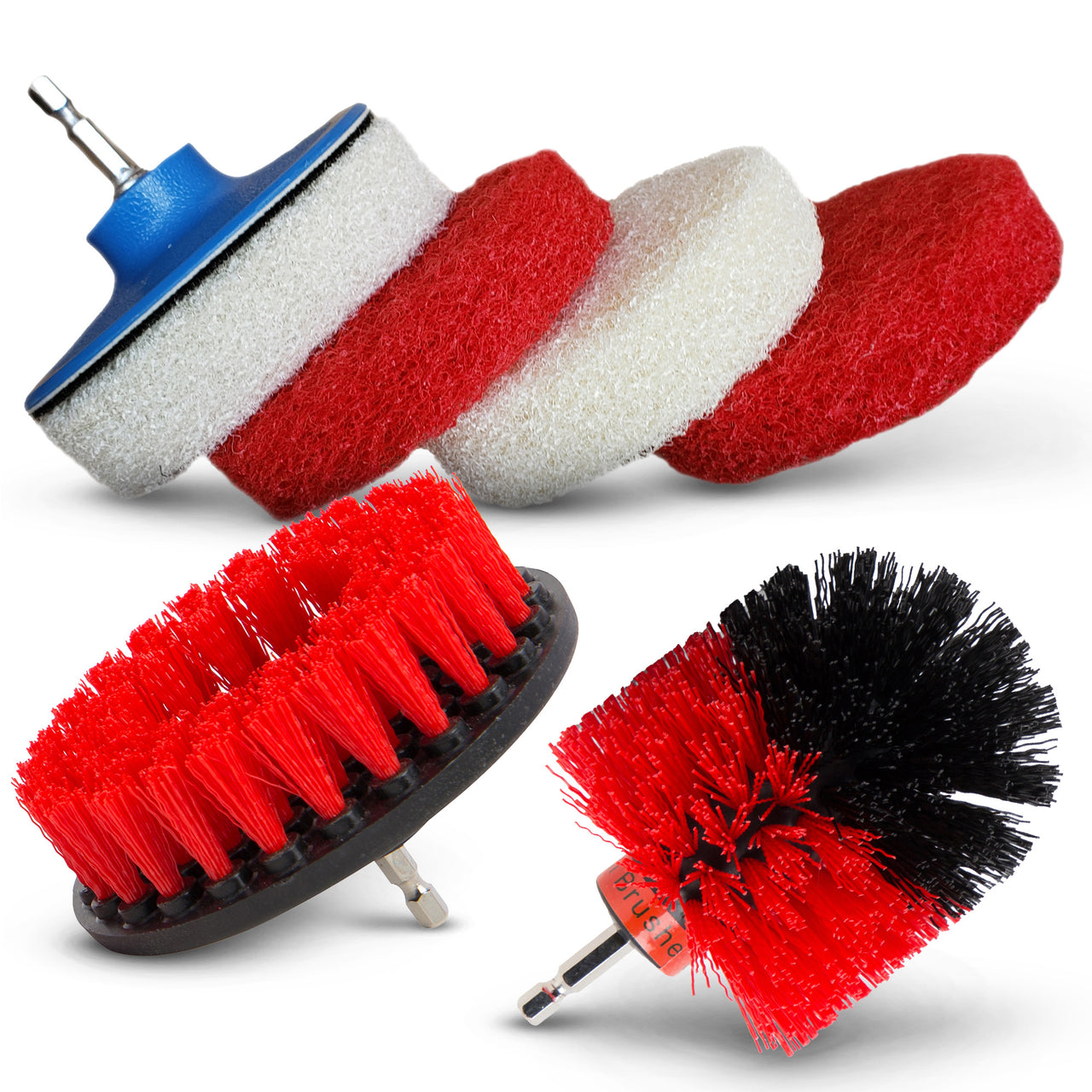 Drill Scrubbing Kit
This set contains both the Flat Nylon Brush and the Corner Drill Brush plus our amazing Scrubbing Drill Pads. For all your flat and vertical surfaces along with all you corners and hard to reach areas.
Try the drill scrub brushes on all the areas that you would use a toothbrush or scouring pad. Behind the sink, all drains, faucets and fixtures, all your corners and edges.
These Drill Scrub Brushes are great for hard water stain, mold, mildew, soap scum. Just about all the nasty build you can get in you bathroom and kitchen.