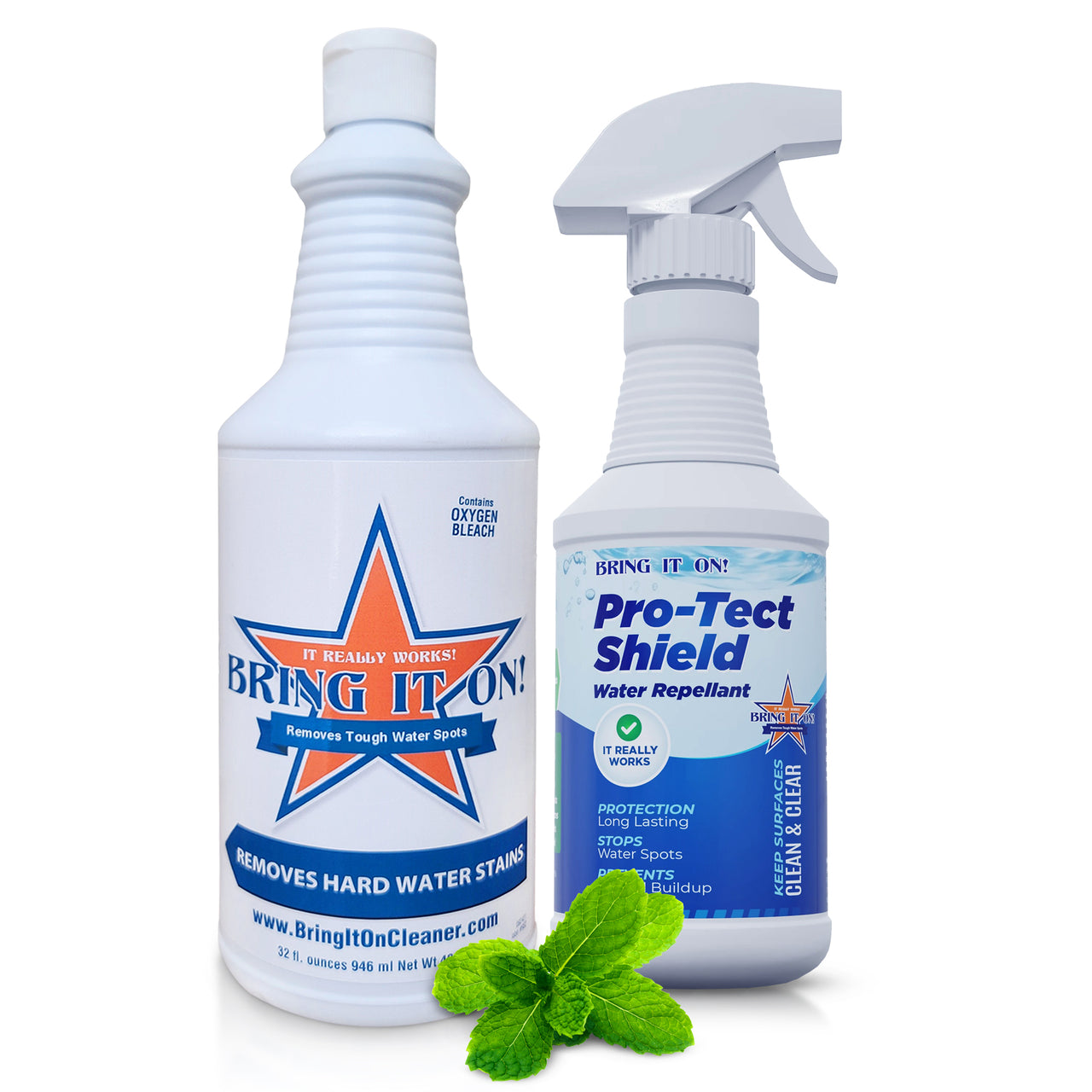 This bundle combines one 32 oz bottle of Bring It On Cleaner to remove hard water and mineral spots from glass and tile. And one bottle of Pro-Tect Shield water repellent to prevent spots from coming back. First apply the Bring It On Cleaner with a non abrasive scratch pad.
Give the surface a good scrub, and then wash or wipe the product off. On all your vertical surfaces, spray the Protect Shield about once a month to repel the water from your hard surfaces. This will allow the water to sheet off, so those stubborn stains stay gone.
Remove stains, rust, soap scum and mineral deposits, and even oxidation damage. Thousands of people are enjoying sparkling clear glass windows and tile surfaces that were once hopelessly filthy. They were amazed at how easy it was to remove weeks... months... even YEARS of built-up minerals and spots.