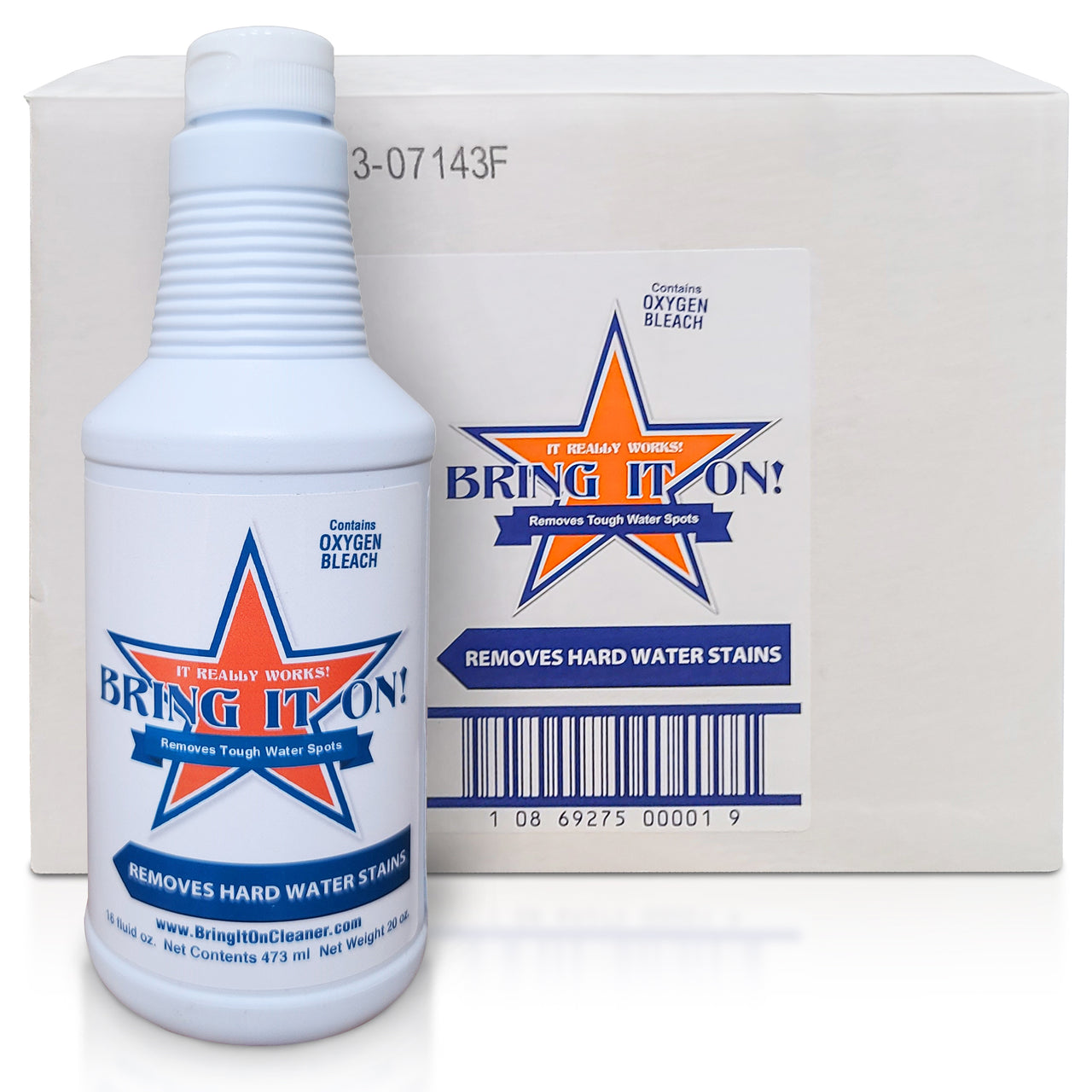 Buy Bring It On Cleaner in bulk and save money. Buy smarter like most of our professional cleaning services do. Use as a window glass cleaner, hard water stain remover, fiberglass tub and shower cleaner. Clean toilets, counter tops, shower doors, tile and grout.
Window Glass Cleaner
Guaranteed to quickly and easily remove hard water stains or your money back. You can have beautiful glass and tile again in no time when you use Bring-It-ON cleaner for your tough cleaning problems.
Don't use 12 different cleaning product around the house when you can use one to do the job. Bring It On Cleaner is a multi-purpose cleaner designed to replace many of your cleaning product under the sink. Try Bring It On Cleaner on many different hard surfaces inside and outside the home. Use for removing calcium buildup on concrete fountains and statues, cleaning fireplace glass, stains in your tub and sinks.
For a faster and more effective clean try our new Bring It On Drill Brushes that attach to any household drill and does the scrubbing for you. Here is a link to our amazing Drill Brushes
For instruction and demonstrations visit our product videos page.
This is a case of 16oz Bring It On Cleaner