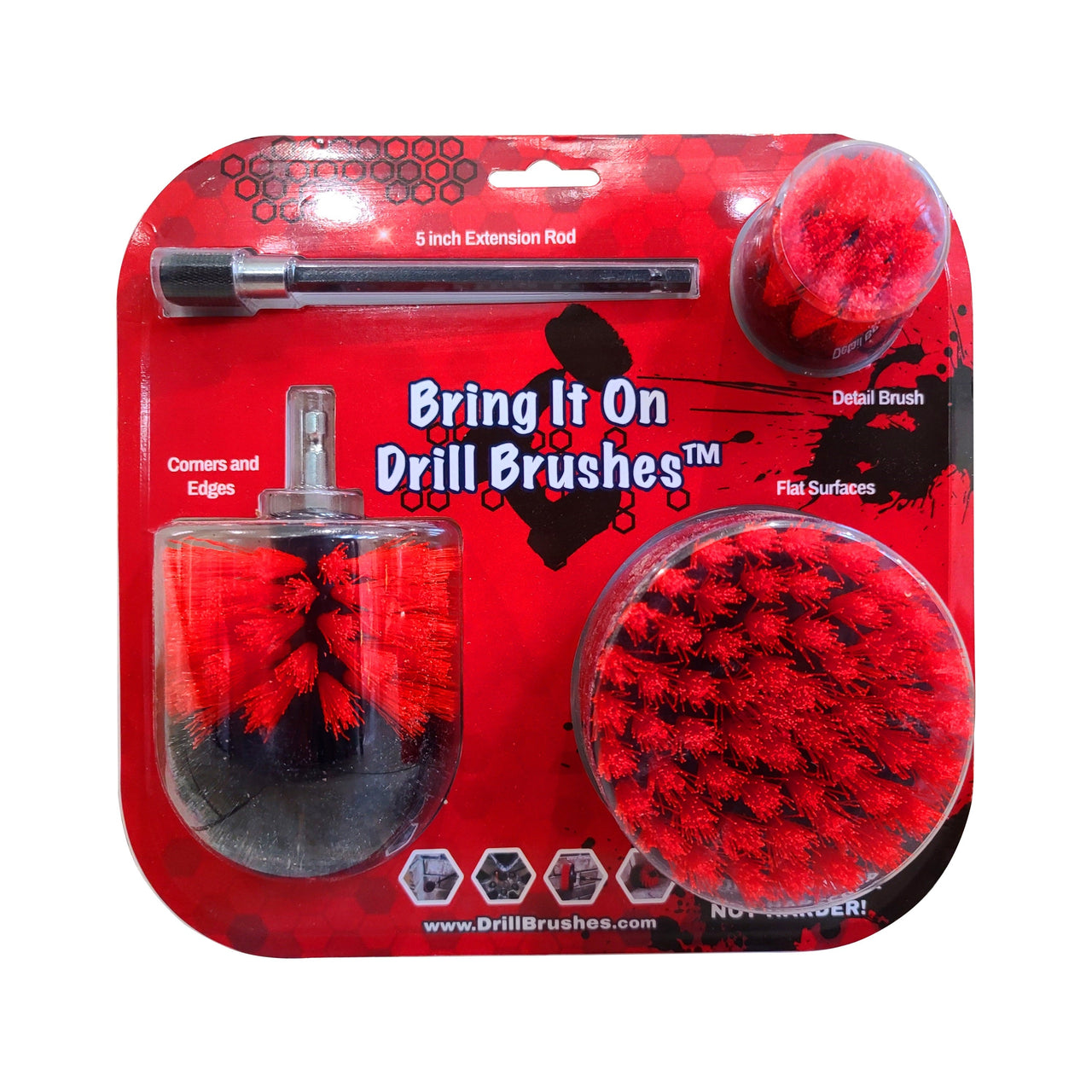 This well priced 3 pack of brushes with 6 inch extension is a great addition to your home cleaning tools.
With so many uses around the house, you will find this drill brush 3 pack cut cleaning time in half when it come to heavy scrubbing.
Use on: Tile and Grout, Floors, Baseboard, Sinks and Tubs, Showers, Outdoor Brick and Stone, ext.
This is a great cleaning tool to have around the house, every home should have one.
For more information visit www.drillbrushes.com