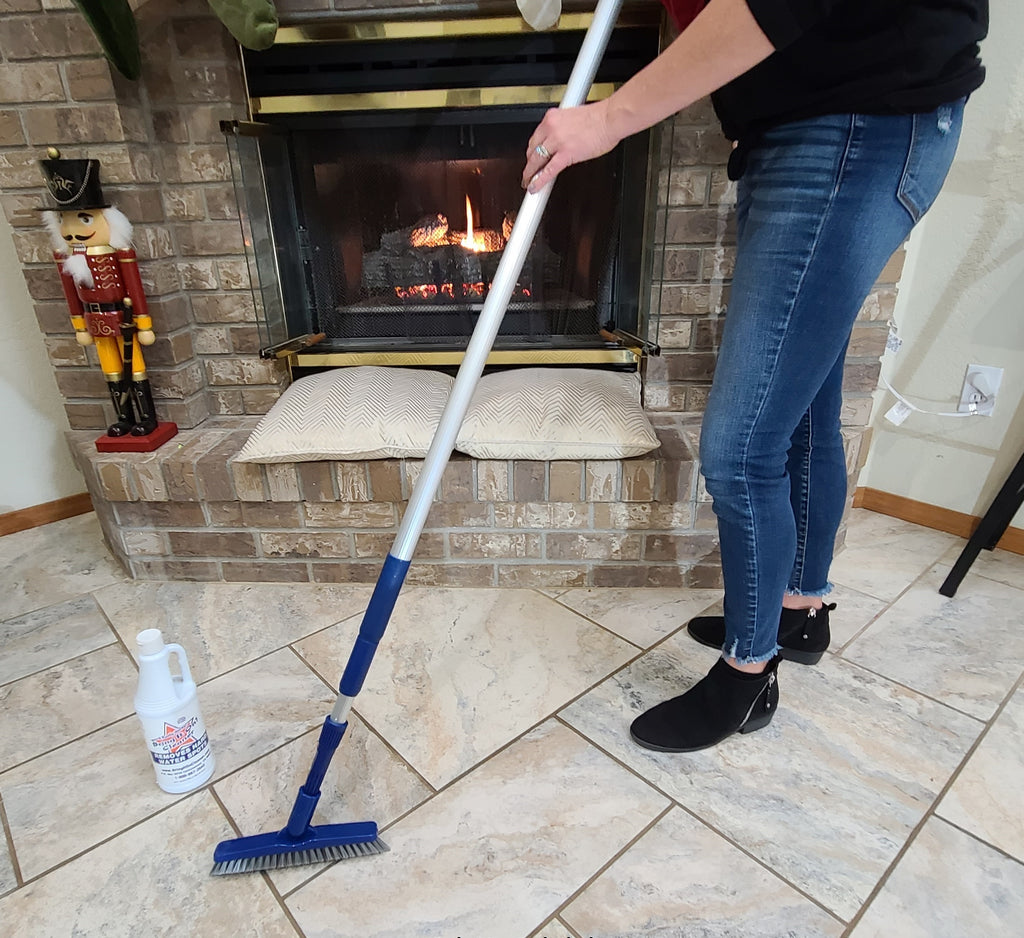 The problem with having light colored grout lines is that over time those lines become loaded with dirt, dust, and grime from everyday use and wear and tear. Using you normal mop or swiffer just continues to push the dirty water into those grout lines and eventually begins to discolor in the most traveled sections.
You do not really recognize that this is happening until one day you notice that the lines closest to the walls are a much lighter shade. This is when you know you need to do some deep cleaning.
I found the perfect tool for this job. Pair this with the Bring It On Cleaner and you can actually get those grout lines clean again. This is an extra stiff brush that was designed to fit right into grout lines. It comes to a point in the middle which fit perfectly into grout lines. It also has an extension pole that allows you to stand freely with out injuring your back.
Put down some Bring It On Cleaner right in the grout lines and let you grout brush do its magic. Make sure to work in sections as to not get overwhelmed. Some of these lines have not really been cleaned in years, it is going to take some scrubbing. 
I promise you will be amazed at how much dirt and grime you can remove with these two amazing products. You will ask yourself why you waited so long to get this done.