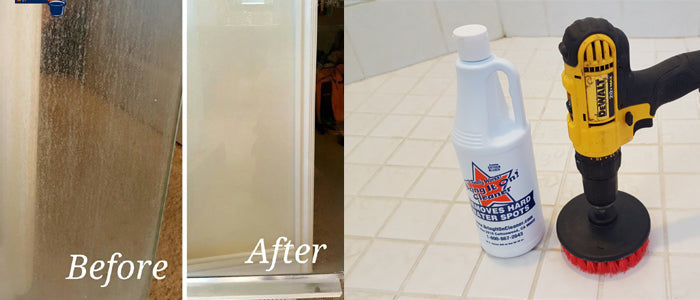 In the last few posts, we have discussed some features of cleaning agents for glass and other stuff. Here, we will focus on what causes hard water stains.
When water passes through sink and windows, it leaves mineral deposits. Calcium minerals and magnesium are the salts with cause hardening of water. You might have noticed white, blue, or orange deposits on the appliances. All these are due to hard water stains. Even the piping system can get damaged by hard water.
If you don't remove such stains, soon they will turn into the larger ones. It will affect aesthetic appeal. A good part related to stain removal is that you don't have to hire the professionals. A prime quality cleaner not also removes the hard stains but also helps in restoring the beauty of this piece.
You can either formulate your own cleaner by taking the help of internet. For creating their own solutions, the individuals mix vinegar and water.
 Or, you can get finest quality cleaner that does offer professional results. Due to amazing features, various window cleaning professionals are also using our product.
 Bring It On Cleaner makes sure you get a cleaner version of your home, as the stains are remove even if they are 30 years old. Unlike some brands, we don't charge too much for this product.
For more details, you can visit this website: https://bringitoncleaner.com. You can also read the testimonials of various customers on our website.