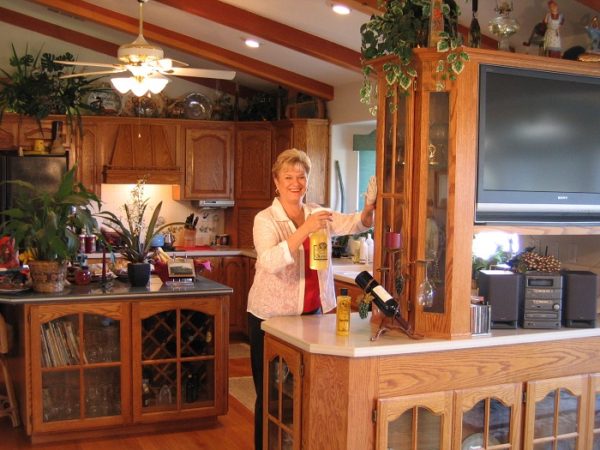 If you are someone who spends a lot of time in the kitchen, you can appreciate how clean your environment needs to be. You take the time to clean your stove, countertop and fridge, but do you take the time to clean your cabinets? For those who do a lot of baking and cooking. You might be surprised at just how much dirt and grime can build up on the cabinets. If you aren't sure how to clean kitchen cabinets, it doesn't have to be as complicated as you might think.
How to clean wood cabinets effectively?
When it comes to how to clean wood kitchen cabinets, you can't simply wipe them down with water and a rag. You need something that was formulated for wood care to break through the surface and get to the root of the problem. The last thing you want is for a bunch of bacteria and dirt to enter into your cooking. If you take the time to invest in a solid cleaning product. You won't have to worry about what might be hiding out in your kitchen space.
Does the frequency of cleaning matters?
It doesn't matter whether you have never cleaned your cabinets or you cleaned them once a week, if you aren't doing it right it won't do any good. The whole point of cleaning the cabinets is to make sure your environment and everything in it is free of contaminants. Don't waste time trying to figure out how to clean wood cabinets. Invest in a product and learn kitchen cleaning hacks that is going to get the job done for you. Enjoy making the delicious treats and meals for those you love. You can live without having to worry about whether your space is clean or not. You deserve the opportunity to make the foods you love without having to be worried about the environment in which you are cooking.
Essentials You Need to Clean Wood Kitchen Cabinets
Our Touch of Oranges Wood Cleaner and Re-conditioner is a moisturizing cleaner made with orange oil. Protects against drying and cracking and contains no silicone or wax which can cause buildup. It hides minor scratches on wood, is gentle on hands and has a pleasant orange fragrance. Use for dusting all wood surfaces.
Follow up with our Touch of Beeswax Wood Preserver. This product restores and renews all types of wood finishes with beeswax, Carnauba wax and orange oil. Beeswax feeds into the wood to penetrate dry, dull, moisture and sun damaged surfaces leaving a nice shine.
I recommend using 0000 steel wool for these cleaning application, it will help remove the grease and grime.
Frequently Asked Questions
Are these products environmentally friendly?
Orange oil and beeswax are natural; however, always check the product label for any added chemicals.
What should I do if the cabinet's color changes after application?
Slight darkening is normal, but if unwanted changes occur, consult the product manufacturer.
Can I apply the preserver without cleaning first?
For best results, always clean the surface before applying any preserver.